HOW DOES THE TRACKSWEEP ACHIEVE AN UNRIVALLED FOD PICK-UP RATE?
Our exclusive and patented critical safety design features are the difference between the "ordinary" and the safest, fastest, and most-effective race track sweeper, guaranteed!
Every FOD*BOSS Tracksweep race track sweeper includes not just one, but four rows of our exclusive debris intake blades and FOD capture zones, that incorporate our critical safety design features.
That's the equivalent of running four sweeper trucks over the same area at the same time!
Who wants ordinary when you can have special?
Racing circuit debris sweeping demands unique patented technology. In order to best protect drivers, cars and spectators, we have built into every FOD*BOSS Tracksweep four critical safety design features. These exclusive features ensure your debris sweeping operations are at the top of their game. These four elements are so critical to your successful debris removal operations, we have worldwide patents protecting them.
Critical Safety Design Features Explained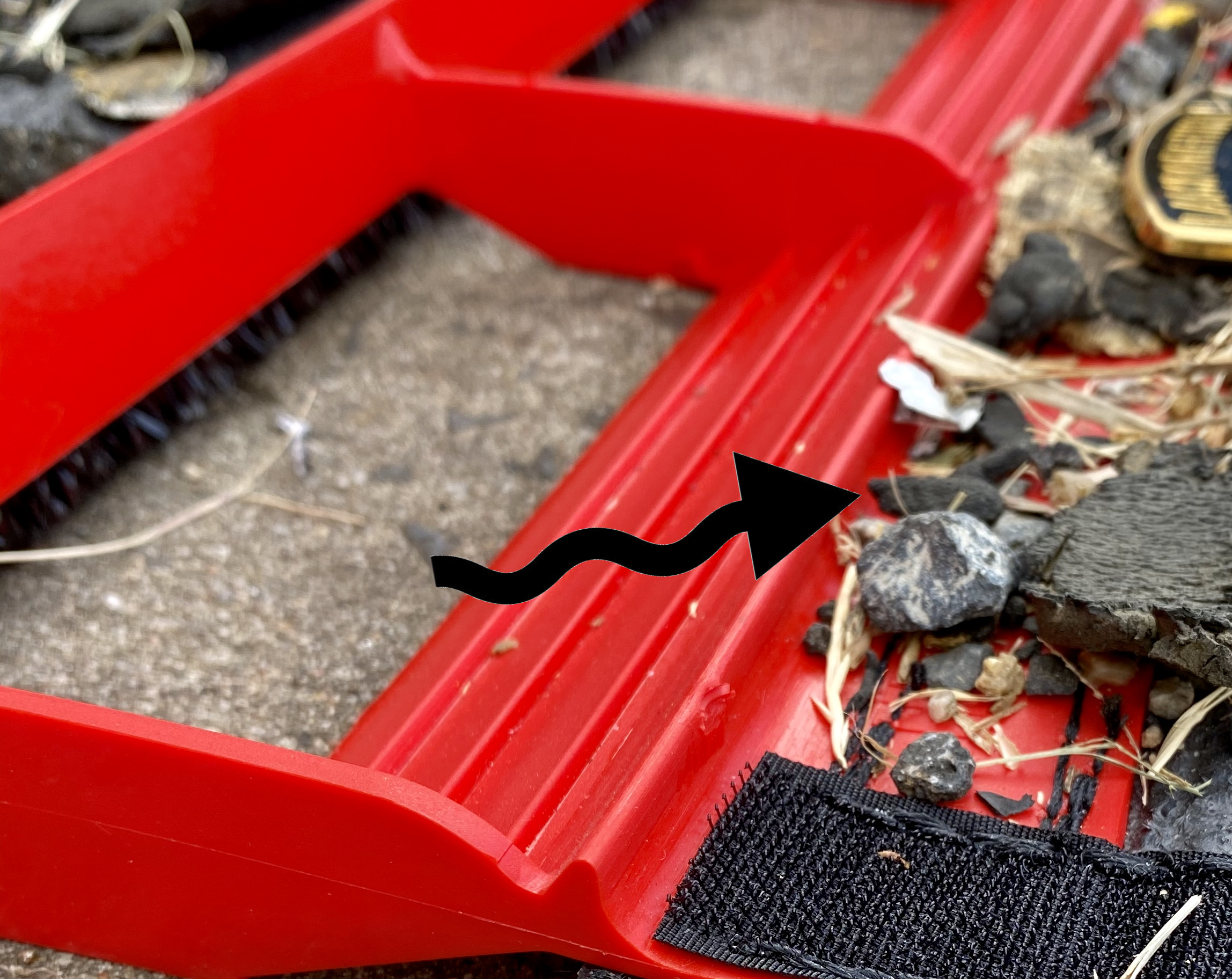 Only available on a FOD*BOSS.

Help the pick-up of FOD at slower speeds such as when navigating around parked aircraft or stopping and starting on a busy apron.

The Triple Elevator Steps critically hold the FOD which hasn't yet made it up the scoop's face, and prevents it from sliding back down during a deceleration phase, and back onto the tarmac.
Only available on a FOD*BOSS Tracksweep.

The Debris retention Barrier keeps debris secure within the sweeper.

Especially important when sweeping on a banked curve or around tight corners.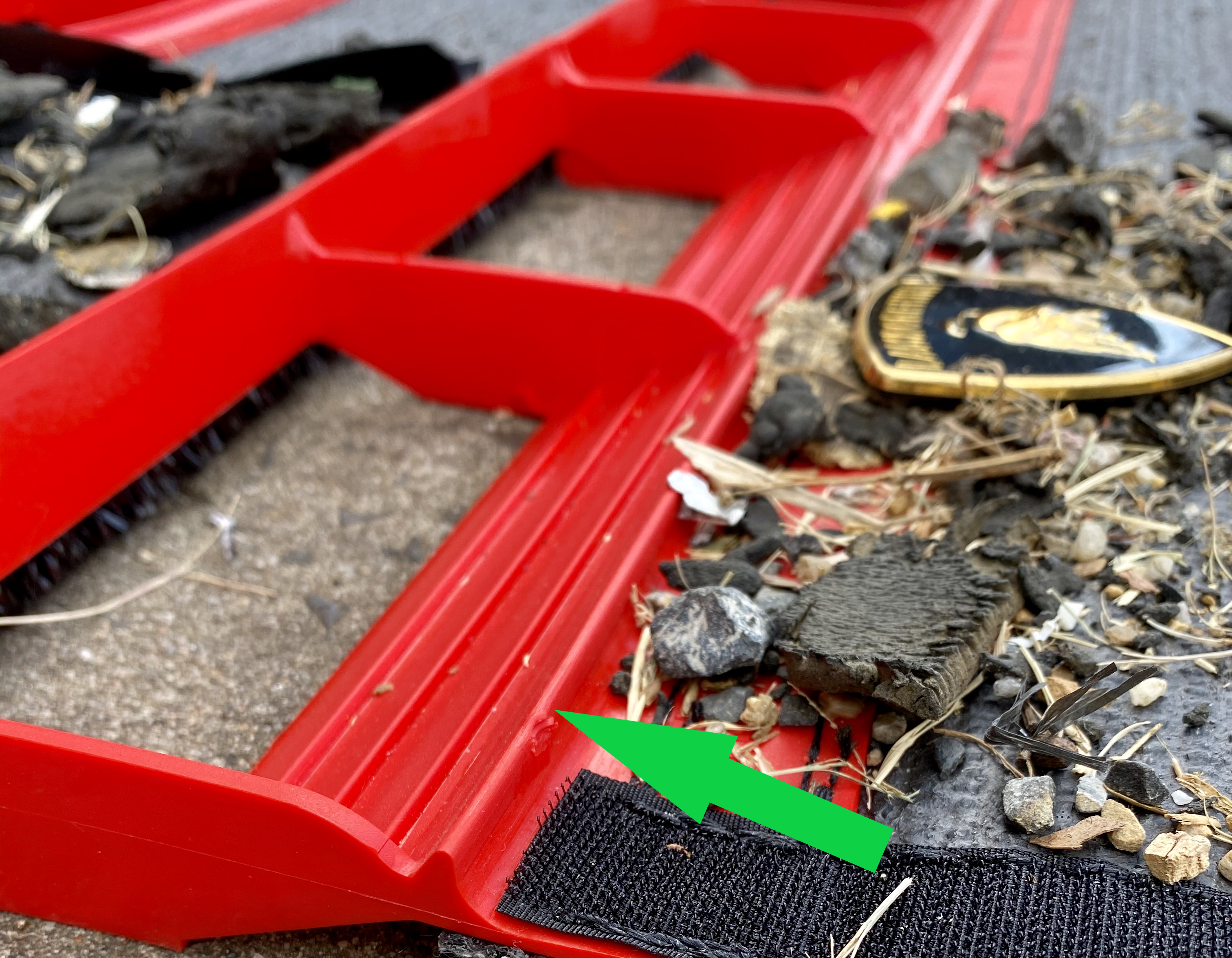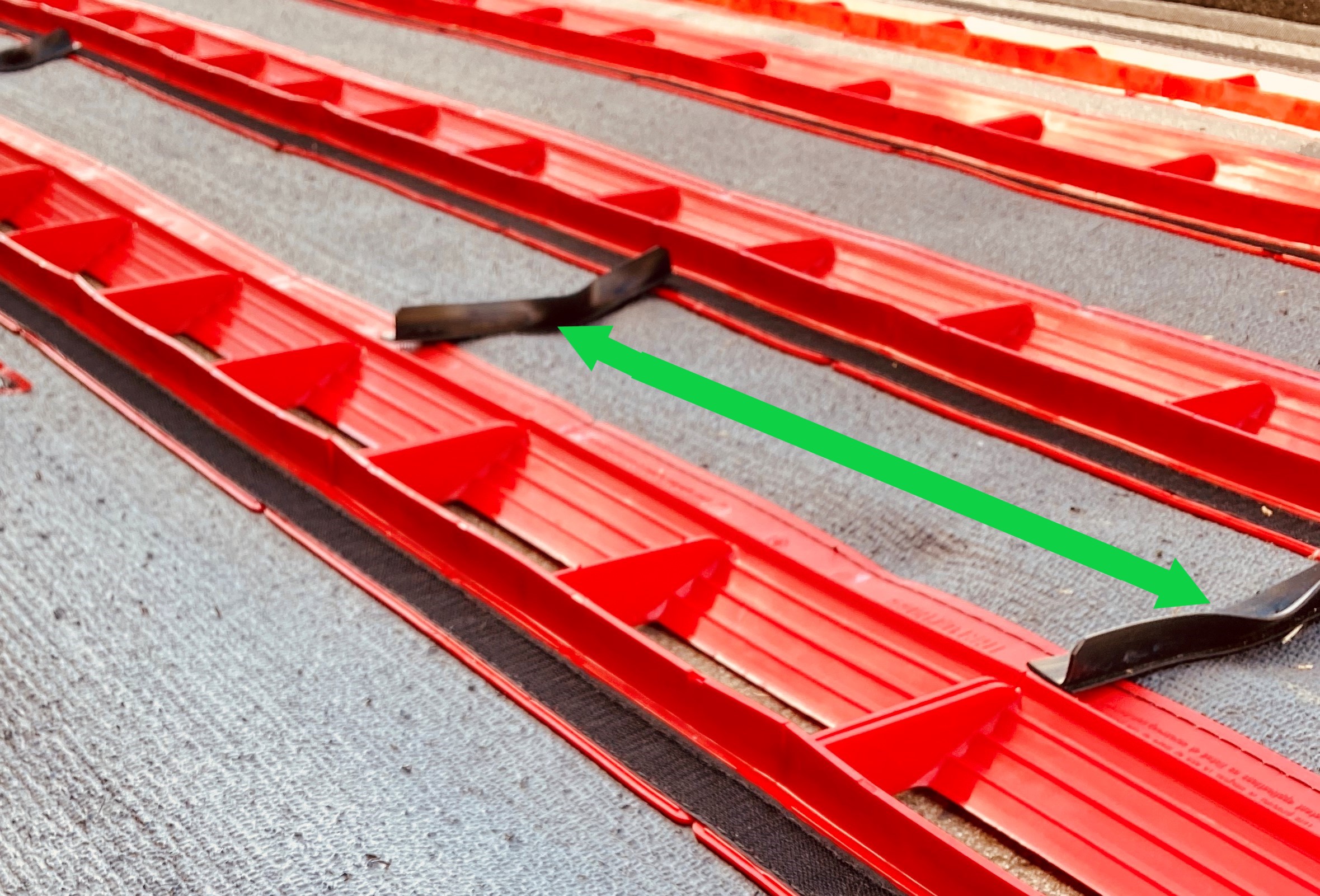 FODStop Barriers prevent the transverse movement of FOD within the capture zones.


They prevent the escape of FOD from the side of the sweeper during cornering manoeuvres.


This simple design feature can have a big effect on the quality of your FOD sweeping operations.
Specifically designed to:
Keeps your FOD*BOSS on the ground enabling even higher operating speeds, providing sweep speeds from 5 kph up to 65 kph.

Ensure the sweeper tracks straight and true behind the towing vehicle and prevents "drifting" wide when towing around corners.

Provide a greater ability to match the height of the vehicle's towing point with the correct adjustment for down force.

Allows the tow hitch to stay attached to the FOD*BOSS when it is rolled up for storage between sweeps.

Unique features of the FOD*BOSS Tracksweep include:
Debris Retention Blade Technology

Triple Elevator Steps

FODStopTM Barriers

GroundForceTM Tow Hitch

Extra Heavy Duty Mesh Cover

Up to 4,500 mile/7,000 km+ Lifespan
Efficient & Fast – up to 40 mph (60 kph)

Operates on banked tracks

 Works on wet or dry tracks

Head-wind capable

An unrivalled debris pick-up rate